Si vous terminez Super R-Type en novice, on vous demande d'essayer dans un mode de difficulté supérieure (notez aussi dans cet écran de fin du mode novice un cool effet stéréo). Si vous le terminez dans les autres modes, vous aurez une fin bateau, celle de R-Type II en arcade, où l'on vous félicite d'avoir sauvé la galaxie en ces termes:
"The battle is over. The Bydo Empire which was attempting to expand its territory over the wide galaxy collapsed here. Many planets were invaded by the evil empire and turned into death stars, but are now recovering to their original shapes. Thus the universe is restoring peace. Thank you for saving us."

La bataille est finie. L'Empire Bydo, qui essayait d'étendre son territoire dans la vaste galaxie, s'est écroulé ici. De nombreuses planètes qui avaient été envahies par le terrible empire et transformées en étoiles de la mort, retrouvent désormais leur forme d'origine. Ainsi la paix est restorée dans l'univers. Merci de nous avoir sauvé.



Mais il existe une autre fin, de bien meilleur calibre et quasiment inaccessible puisque pour la voir vous devez d'abord terminer le jeu en hard pour débloquer le mode caché "pro" puis finir celui-ci ! On se demande ce qui leur a pris chez Irem de miser autant sur la difficulté. Quoiqu'il en soit, cette fin, que vous n'avez sans doute jamais vu comme la plupart des joueurs, la voici pour vous, en images, sur 1UP. Elle est courte et son thème est celui de l'éternel retour à la base, mais elle est bien fichue, il n'y a pas à dire.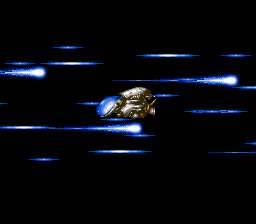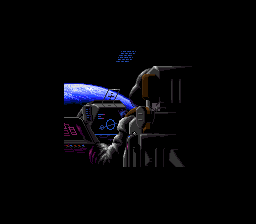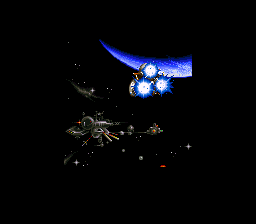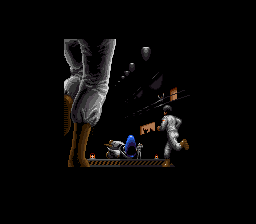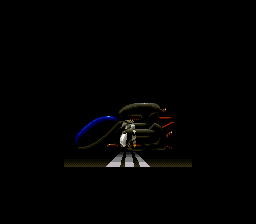 STAFF
GAME DESIGN
FUZZIE
CHARACTER DESIGN
NABE
NIOUDACHI
BACKGROUND DESIGN
OKAYO
KAZAKAMI SHUNG
GAME PROGRAM
RYOUICHIROU
FINALU
SOUND PROGRAM
MOTO
KEISUKE
EDITING
RAN
MUSIC COMPOSITION
CHARLIE Y.K
HIYA
HIROSHI
ARCADE-GAME DESIGN
AKIO
TARACHAN
MUSIC
START
R-9, TO THE FRONT
STAGE 1
SOLO SORTIE
STAGE 2
COUNTERATTACK '91
STAGE 3
AS WET AS A FISH
STAGE 4
A SUBMERGING TITAN
STAGE 5
DREAM OF A LABYRINTH
STAGE 6
R DANCE
STAGE 7
NATIONAL ANTHEM
OF
BYDO EMPIRE
BOSS STAGE
RETURN OF THE CREATURE
ENDING
ESCAPE FROM THE BYDO EMPIRE
(PART 1)
ESCAPE FROM THE BYDO EMPIRE
(PART 2)
NOVICE MODE ENDING
TRY HARDER!
STAGE CLEARANCE
TO THE NEXT ZONE!
GAME OVER
A COMBAT IS OVER.
CONTINUE
BLAST ROCK
STAFF AND MUSIC LIST
R-TYPE MEDLEY
SPECIAL THANKS TO
D.B. TEAM
AND
THOSE WHO TESTED THIS GAME
R-9 PILOT
PERFORMED BY YOU!